SAD NEWS...Martha Jo Davis Backstom's husband Don died.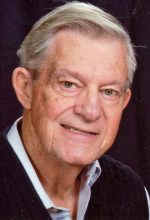 OBIT
SAD NEWS...JERRY MILBOURN HAS DIED.

OBIT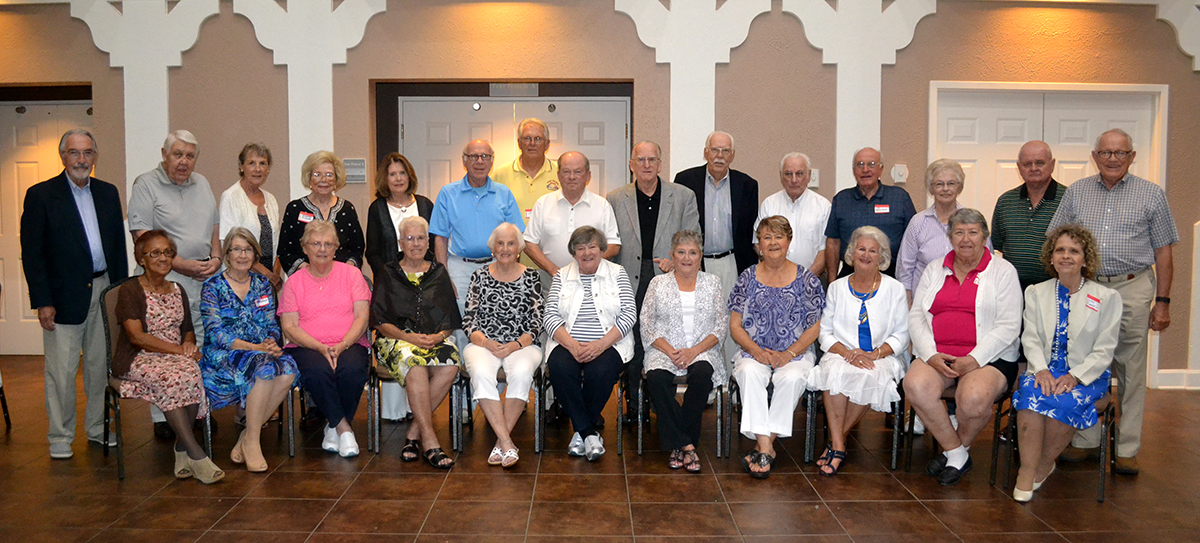 OUR 80th BIRTHDAY PARTY
and 62nd YEAR REUNION...more to come!
August 13, 2016 - Findlay Inn and Conference Center
PDF OF ALL THE PICTURES TAKEN BY ROLLIE AT OUR 80th BIRTHDAY
PDF OF THE PICTURES TAKEN BY PAUL SPRAGUE (LVERA MC LAURIN) AT OUR 80th BIRTHDAY
Lima Central High School Class of 1954 60th Year Reunion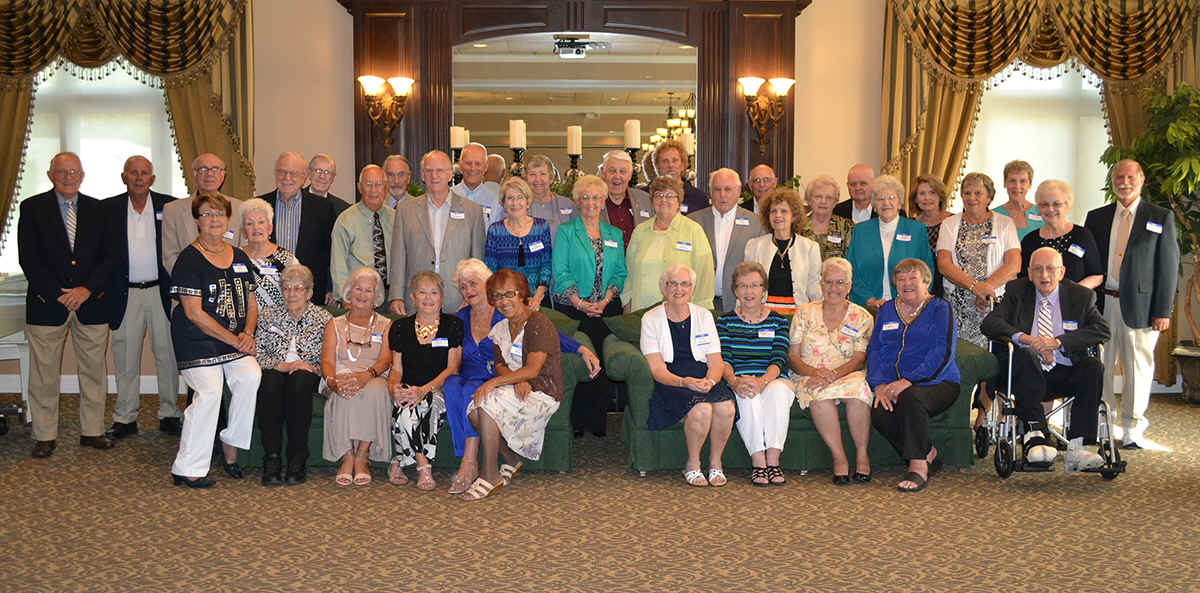 August 9, 2014 - Shawnee Country Club
friday evening................saturday evening click the pictures - left click, forward right click, reverse
CAR CLUB
someone can certainly write a caption...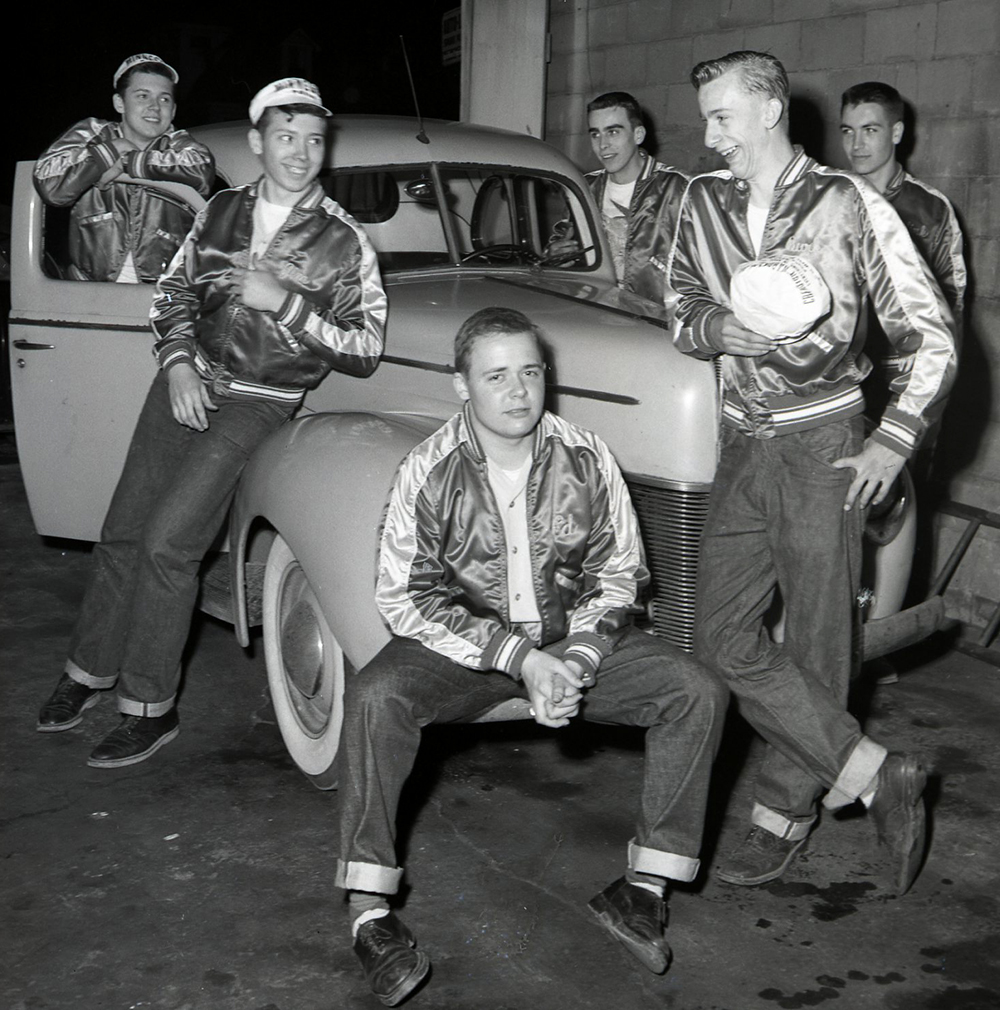 If you have changed your mailing address let us know...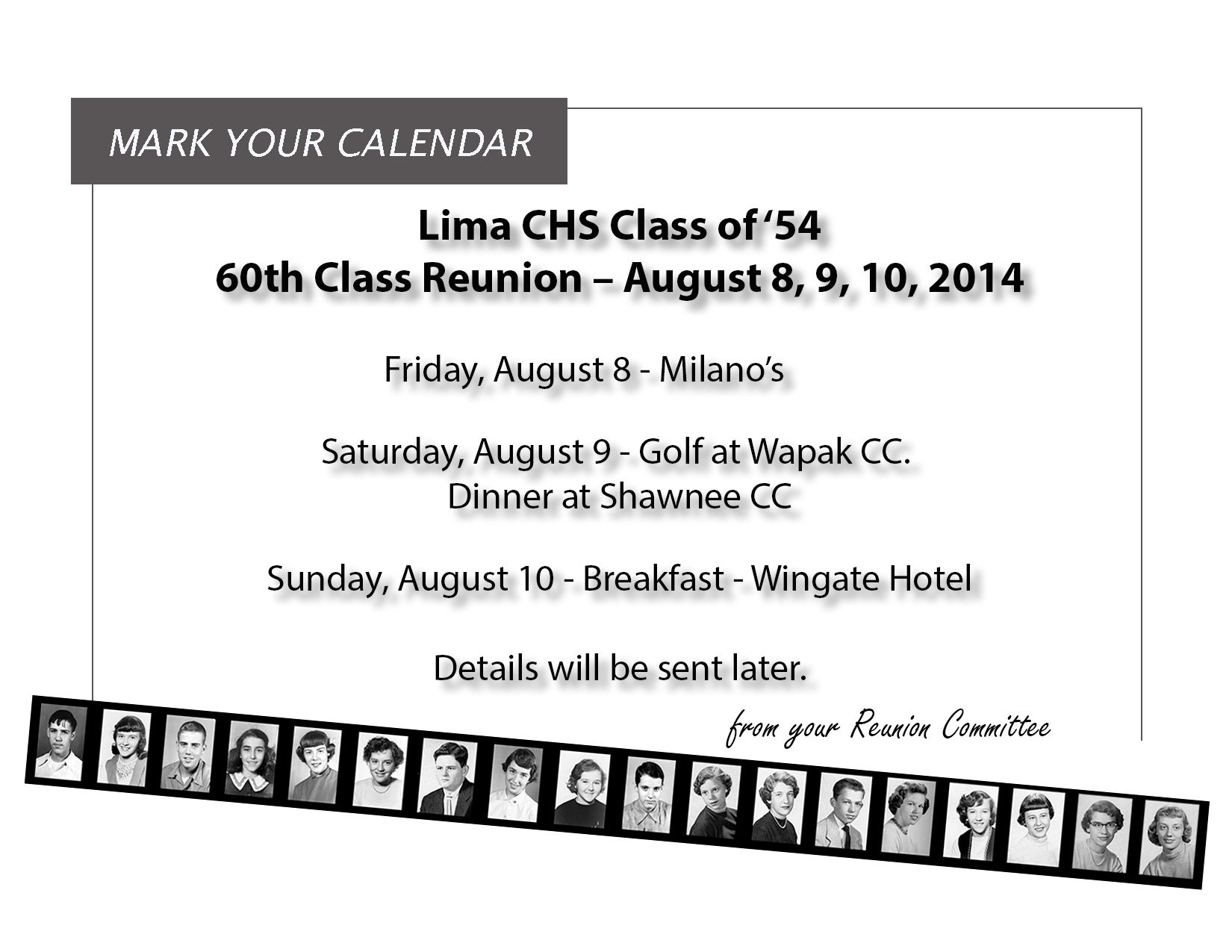 Roosevelt School photos found by Richie Potter when he cleaned out his basement...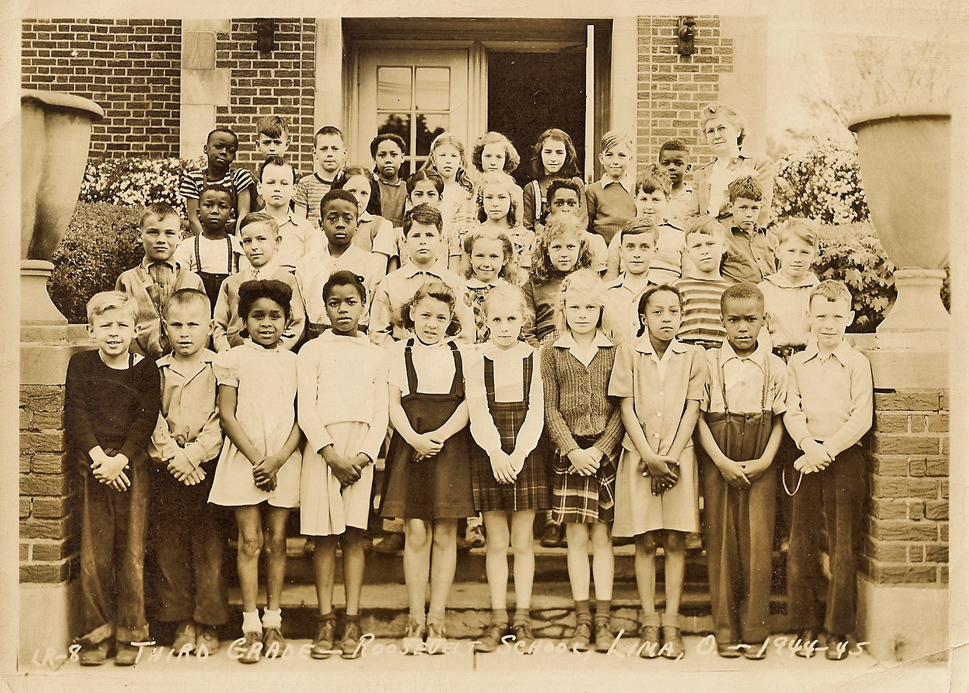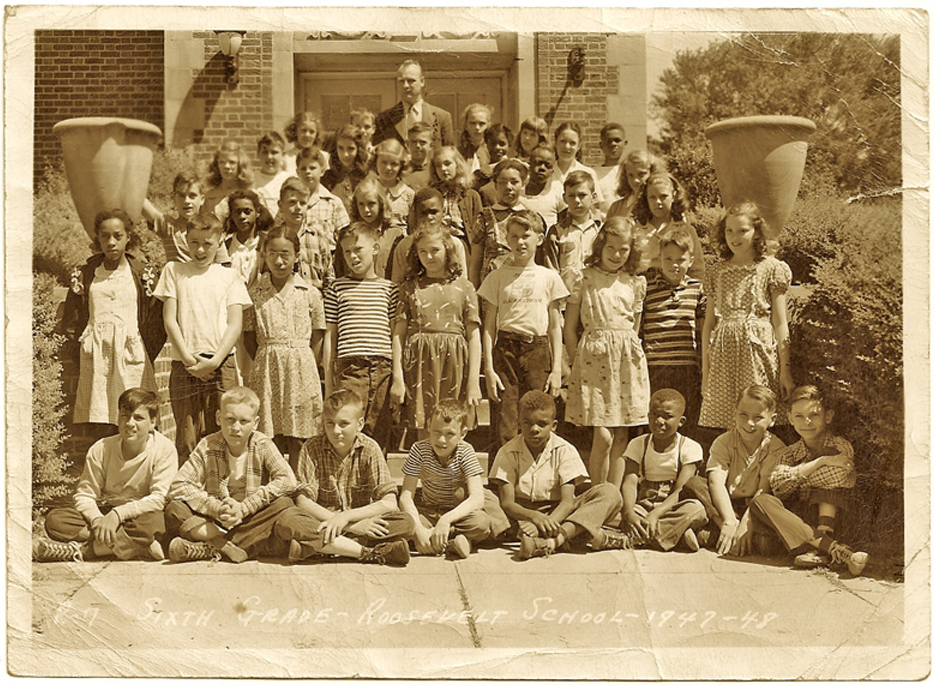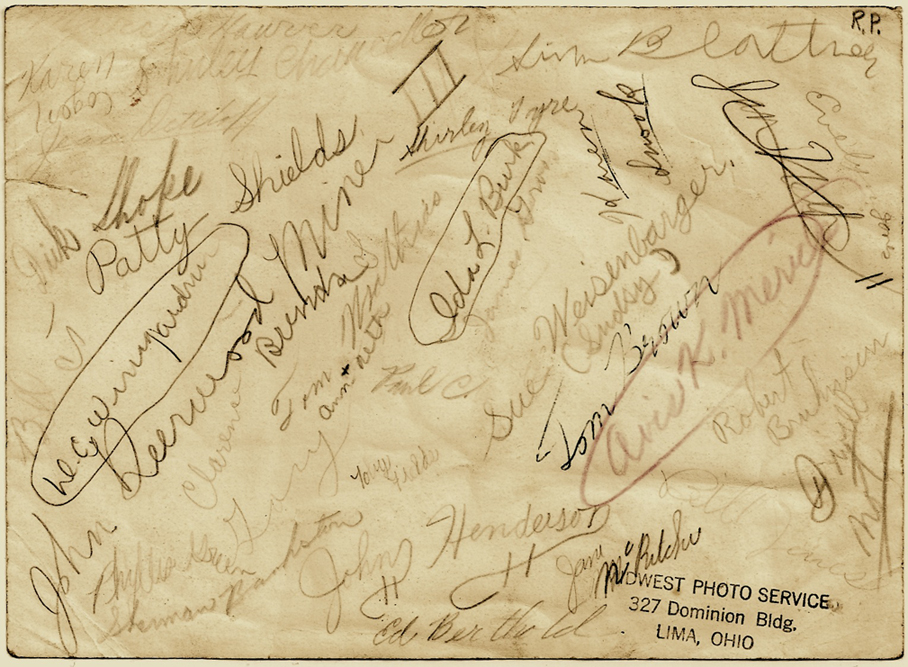 Horace Mann School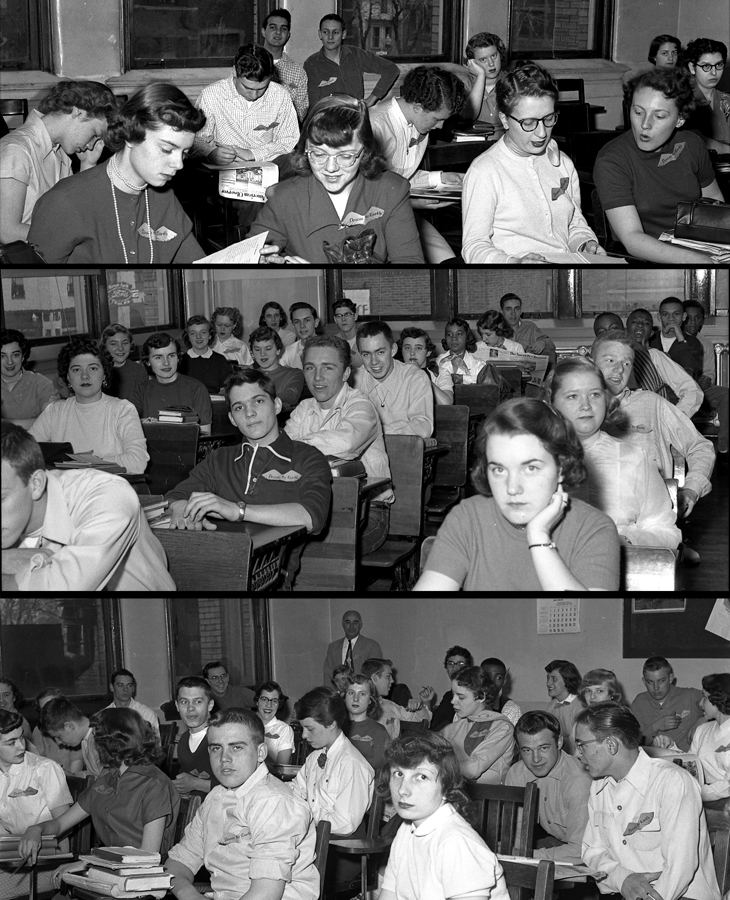 Newly found photos..."Down to Earth" on the wings pinned to many in the photos.
Mini-Reunion, Columbus, Ohio.................October 20/21, 2012 PHOTOS
August 10, 11, 12, 2012 REUNION PHOTOGRAPHS.................Friday Saturday
From Russ Wilt...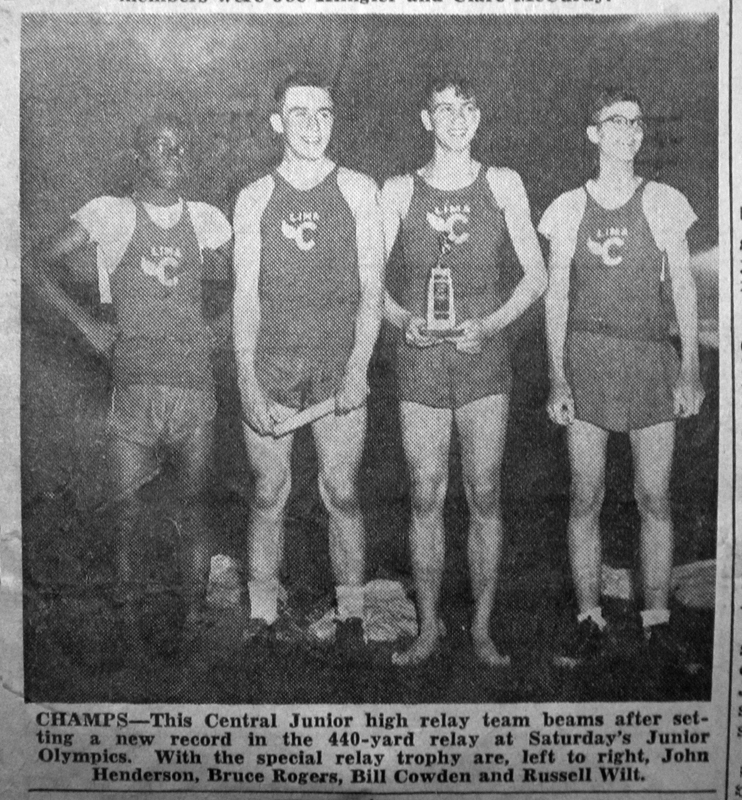 INFO (pdf) ABOUT THE 2012 MINI-CLASS REUNION AT OSU, October 20, 2012
SANDY GLAZER
INDUCTED
INTO
THE LIMA CITY SCHOOLS
DISTINGUISHED HALL OF FAME
SUPPORT SANDY GLAZER and OUR CLASS
October 20, 5:30 pm Reception
6:30 pm Dinner and Program
at Lima Senior High School
DETAILS
Eleven people will join nearly 100 who have made their way into the Lima City Schools Distinguished Alumni Hall of Fame.
-David Bowers (Class of 1965)
-The late Edward DeGarmo (1935)
-The late Ronald E. Dotson (1929) was a teacher and track and cross-country coach at
Lima Central and Lima Senior high schools.
-Dr. Sanford Glazer (1954) spent 20 years as a U.S. Navy Dental Corps officer, retiring as a captain. He has taught at the University of Health Sciences at the Chicago Medical School and the School of Medicine of the Uniformed Services University of Health Sciences, and served as chairman of the Department of Preventive Dentistry at the Navy dental graduate program. He serves as a consultant and director of technology of a firm specializing in developing infectious waste disposal equipment. He's also a forensic dentist for the Department of Homeland Security.
-Jonathan Hollingsworth (1976)
-Dr. Alan Mikesell (1960)
-Thomas Mullen (1957)
-Donald Percy (1951)
-Basilda Reese Rockhold (1956)
-Dr. Rachelle Sheely (1960)
-Michael Ward (1969)
The hall of fame began in 1987, with new people getting inducted every three years.
Mini-class reunion – October 23, 2010

10/4/2010

The following is an updated list of those planning to attend

Mini-class reunion
Tom and Donna Greenland, Marjorie and Gene White, Rollie and Carol Smith, Sandy and Cherry Glazer, John and Ann Bercaw, Sharon and Ed Edwards, Joan Shepard, Lee Martz, Jerry Milbourn, Mary and John Wolfe, Steve DeWeese and Sadie, Marv and Amy Watkins, Jim Gross and his oldest son along with two grandsons, Shirley and Chuck Daley, Judy Miller Huston and her daughter Molly, Carol Guyton Goodell and Bill, Tom Burkholder, Martha Jo Davis Backstrom and Don, Ron and Nancy Cook.
Thus far, this is a total of 36 people, which is one of our largest group. We are pleased to have with this year Carol and Bill Goodell from San Mateo, California and Judy Huston and Molly from Poplar Grove, Illinois.
If anyone else is planning to attend please let me know ASAP.
Looking forward to seeing everyone and having a fun time.
Ron Cook and Jayne Mansfield
There must be a story here... we will leave it to your imagination for now - but soon the complete story will be printed here, as soon as someone, who knows all the facts, writes it.... Just enjoy the video. It's too bad that the sound track is missing. It is part of Ron Cook's past.
...ask and ye shall receive...
"The Big Kiss"
In 1957, my senior year for football, Ohio State won the Big 10 and National Championships. As Big 10 champs, we played in the 1958 Rose Bowl game against
The PAC 8 (now PAC 10) champions, the Oregon Ducks.
Several days before the game, the Rose Bowl Committee hosted a dinner for the team at the Biltmore Hotel in LA. The ballroom was packed with OSU fans,
alumni, the band, and cheerleaders. After the dinner a variety show was held with Bob Hope as Master of Ceremonies. Bob had just returned from an USO trip
and had with him Miss Jayne Mansfield.
Before the show Bob Hope talked to Coach Woody Hayes about having one of the players on stage to receive a kiss from Jayne. For whatever reason, Coach
Hayes selected me to go on stage.
During the show Bob Hope called me up on stage. After some witty remarks, Bob said he had a special gift for me and he said "Here she is Miss Jayne
Mansfield". She came walking out in a tight dress, black hat and high black heels. The crowd went wild. After Bob introduced us he left the stage to Jane and me.
After a few pleasant words, Jayne said "You know Ron, they say animals are raised and humans are reared". I said OK. And then she said "Are you ready". I
said "Anytime you are". She then closed her eyes and puckered up. I thought to my self, this is only going to happen one time. So I grabbed her like I was going
in on a tackling dummy and put a big kiss on her. I wasn't about to let go. Finally, she wiggled lose and with her big wide eyes turned to the microphone and said
"I can see you were raised". Needless to say the crowd really went wild and I was the envy of all the guys on the team.
One of the assistant coaches filmed the show on 16 mm film. Several years later I was able to make a copy of the film showing the big kiss, where we stayed the
night before the game, and the field goal that eventually won the game for us, 10-7. I was able to convert the 16 mm film to a video and then to a DVD.
Sent to me by

Ron Cook...from mammary...or was it memory.
________________________________________________________________________
CONGRATULATIONS Marvin and Amelia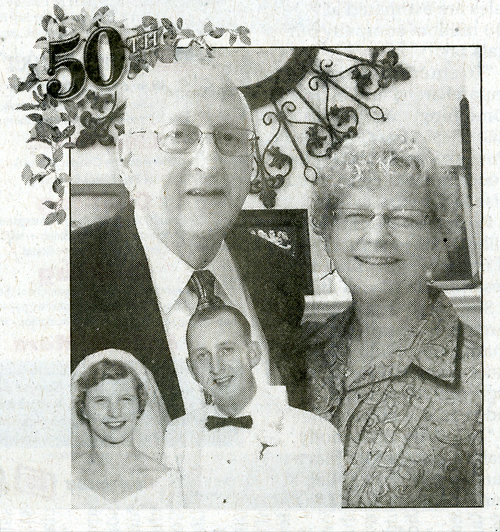 Mr. and Mrs. Watkins
Marvin and Amelia (Hammond) Watkins were married Sep­tember 6, 1959 in the garden at the home of the brides' parents in Powell. They are the proud parents of four sons:
Mark (Donna) of Copley; Kevin of Mesa, AZ; Donald (Katie) of Solon; and Douglas (Kelley) of Hilliard. They have five grandchildren: Connor, Aaron, Alexa, Nicholas, and
Nathan. Marvin retired from Rockwell International Heath, Oh. Amelia retired from Licking County Health Dept. A family celebration dinner was hosted by their children.
From the Sunday, September 13th Columbus Dispatch
8/12/2009

The news clipping below was sent to Toby Fields by Clarence Jones lou723@bright.net recently...Thanks Toby and Clarence for sending it. Rollie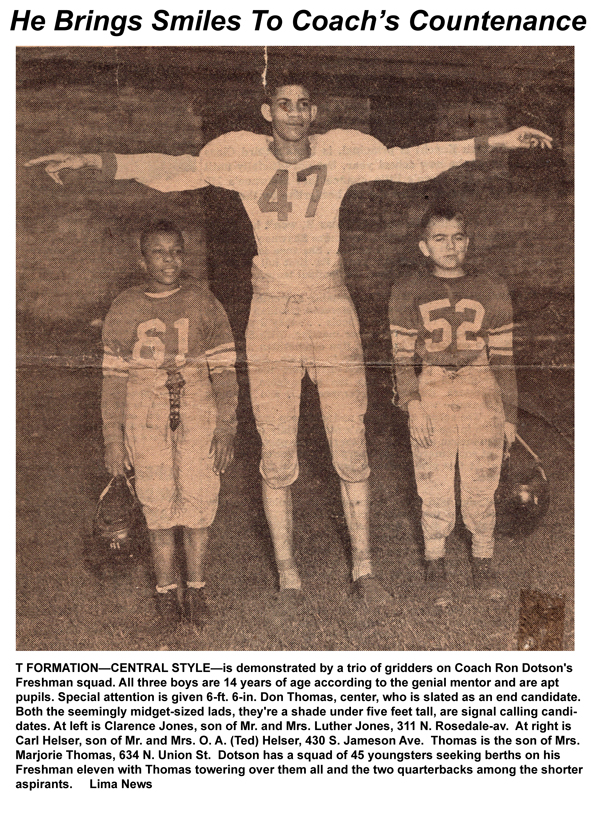 55th Year Class Reunion

Front Row, L to R – Craig Tone, Nancy Gordon Cook, Marilyn Thomas Hathaway, Ann Bercaw,

Shirley Chancellor Miller, Carol Guyton Goodell, Marjorie Schofield Miller, Rollie Smith.

Second Row – Tom Greenland, Kay May Reinke, Martha Jo Davis Backstrom, Barb Jones Burget

Third Row – Judy Miller Huston, Sharon Croy Edwards, Ed Berthold, Marjorie Roeder White,

Fourth Row – Joan Shepard, Betty Prichard Grubaugh, Carolyn Redd Detrick,

Ann Edmond Schneidhorst, Frank Romaker

Fifth Row – Jim Woodward, Clearance Jones, Janice Miller Pearce, Lvera McLaurin Sprague,

Iris Richter Mc Elfresh, Marvin Watkins

Sixth Row – Toby Fields, Mary Rossfeld Wolfe, John Bercaw

Seventh Row – Donna Greenland, Paul Sillin, Jerry Milbourn, Shirley McMichael Springle,

Leota Dally Martz, Judy Yingling

Top Row – Don Snook, Tom Burkholder, Steve DeWeese, Ron Cook, Jace Patton, Sandy Glazer,

Jim Gross, Jerry Hance, Shirley Lambert Daley

Lima CHS 1954

55th Year Class Reunion

August 7, 8 and 9, 2009

***

click for
The 1955 Class List for Lima Central High School

is listed on this web site....

thanks to Arlette Holman Griner '55